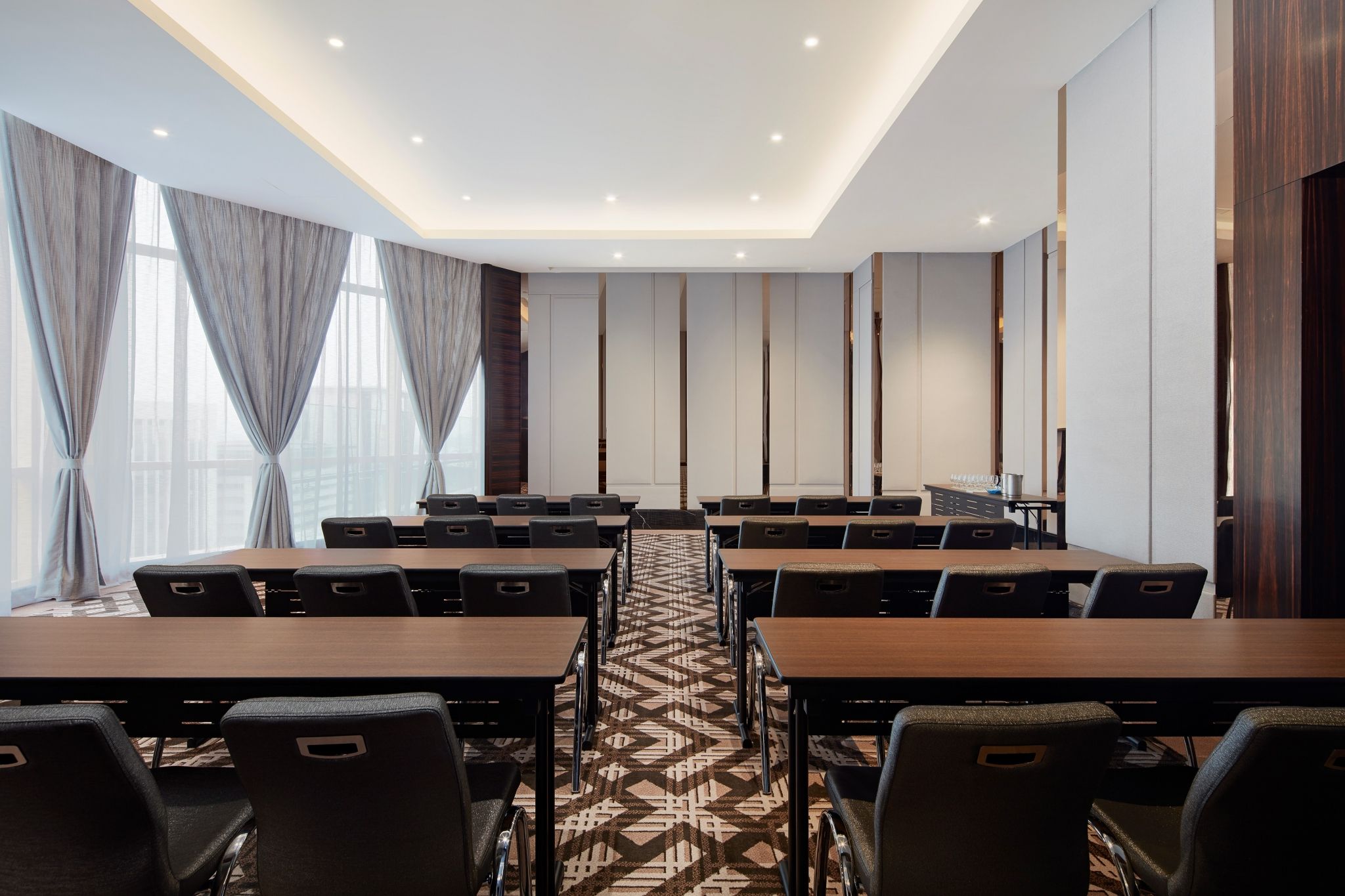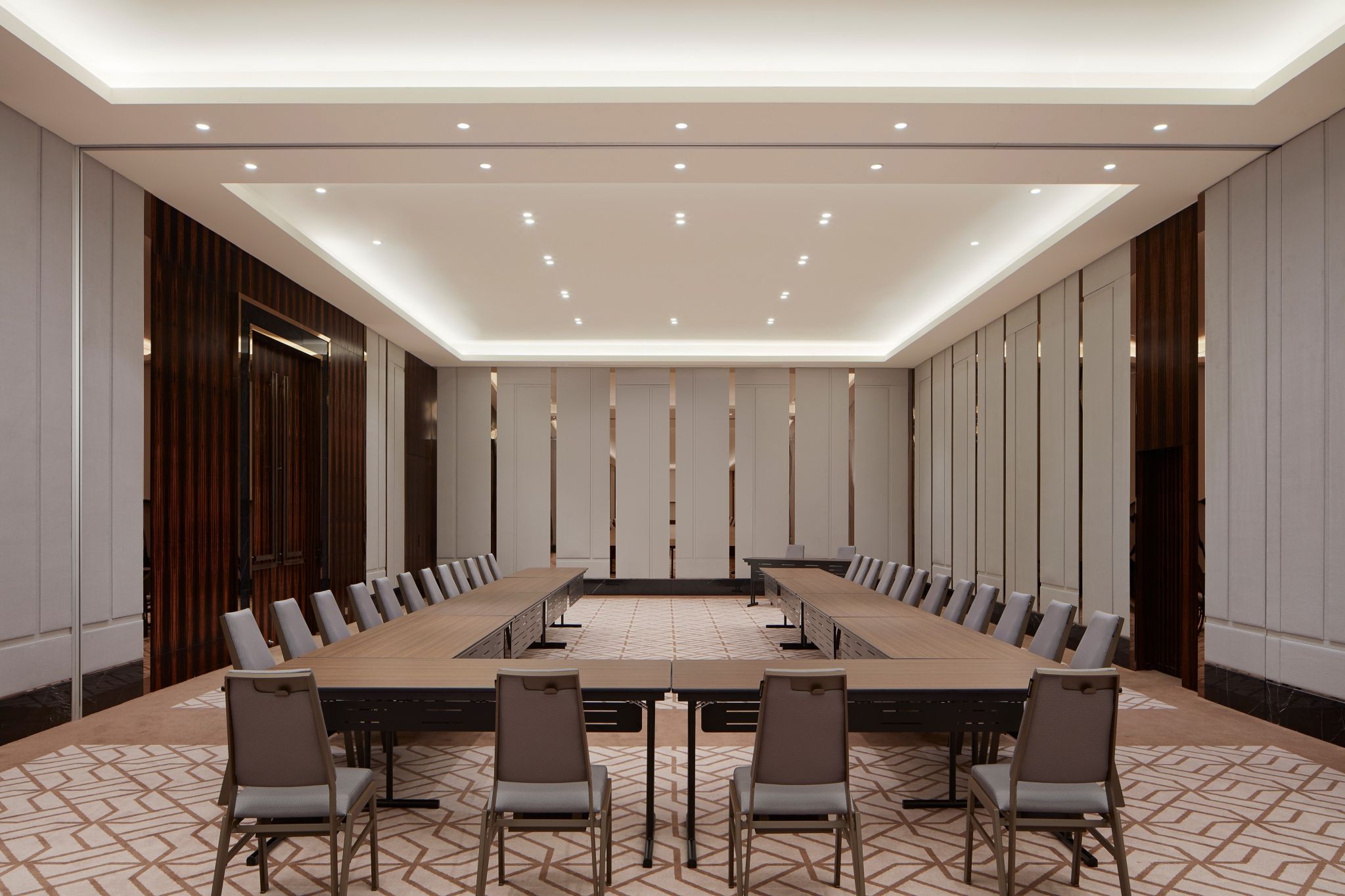 Organize important meetings and key conferences or collaborate with our team to host milestone social events at the Sheraton Petaling Jaya Hotel. Our 3,027 sq. meter of versatile, smoke-free space includes the 1,500 sq. meter Grand Ballroom and 13 other multi-purpose meeting rooms.
Map out pertinent strategies, brainstorm with power and purpose, and achieve more with our wide range of intuitive, personable services and state-of-the-art facilities. The spacious Ballroom foyer is expansive enough to accommodate large-scale expositions and comes with an oversized lift to handle special events like automobile launches, trade exhibitions and gala receptions.
Some meeting rooms boast floor-to-ceiling windows, allowing plenty of natural daylight to shine through. Coupled with state-of-the-art lighting and high technology audio-visual equipment ranging from wireless High Speed Internet Access to the latest teleconferencing system, Sheraton Petaling Jaya Hotel has the key components onsite to transform your corporate or private events. Our genuine team of dedicated professionals is ever-ready to work with you, to make inspired meetings and impactful interactions a reality.
Holy Month Meet & Stay Deal

Plan smart for your meetings held up to June 14, 2018.
Starting from RM 110+ per person without meals for half day meetings;*
and from RM 300+ per night for accommodation room only.*
*Terms and conditions apply.
For any enquiries, contact us at the following:
Phone +60 3 7622 8888
Email sales.spj@sheraton.com
Or submit a Request for Proposal
Number of Guest Rooms: 253
Number of Meeting Spaces: 14
Largest Meeting Space: 12,529 sqft (1,177 sqm)
Meeting Spaces at Levels 3C and 3D